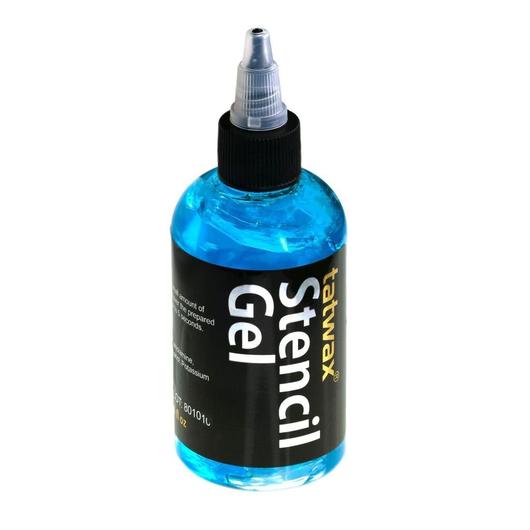 TATWAX Stencil Gel - 8oz (250ml)
Product SKU: SD06F
Regular price $28.00 $20.00 Sale
TATWAX Stencil Gel was formulated to make transferring stencils much easier. Our stencil gel will stay put for hours. You don't have to worry about replacing the stencil.
Tips on using TATWAX Stencil Gel:
Before use, shake the bottle.
Properly clean the area of skin with alcohol or hand sanitizer.
Place a small amount of TATWAX Stencil Gel onto a gloved hand.
Spread the gel over the prepared area until skin is damp but not wet.
Apply your stencil art onto the skin, securely holding it for 4-5 seconds.
Remove the stencil afterwards and allow it to set for 5-10 minutes.
Now, begin your masterpiece!